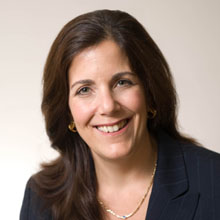 Background, Education and Training
Dr. Rocchio is a clinical and forensic psychologist with expertise in the areas of interpersonal violence, traumatic stress and ethics. She earned her Ph.D. in Clinical Psychology from the University of Rhode Island in 1995, and completed her pre-doctoral internship at the Yale University School of Medicine. During her post-doctoral internship she conducted research and led groups at the Dialectical Behavior Therapy (DBT) Partial Program at Butler Hospital, taught at Providence College and the University of Rhode Island, and provided psychotherapy in an independent practice setting. Since 1997, Dr. Rocchio has been the clinical director of Lisa M. Rocchio, Ph.D. & Associates, Inc., a multi-disciplinary independent practice providing services to adults, children, and their families. As the owner of a small business, she has supervised both clinical and administrative staff, created and managed financial, business and clinical policies and procedures, and collaborated with other professionals, hospitals and agencies throughout the state.
In addition to her clinical work, Dr. Rocchio has published and presented on topics related to traumatic stress, ethics and professional practice issues, and is active within local, national and international psychology organizations as well as the American Psychological Association (APA). In addition to membership in several APA divisions, she is a founding member of Division 56 (Trauma Psychology), serving as both the Treasurer and the liaison to APA's Committee on Women in Psychology. Dr. Rocchio is the Past-President of the Rhode Island Psychological Association (RIPA). She has also been an active member of the RIPA Ethics Committee for more than fifteen years, and has served as the committee's chair.
Professional Affiliations
American Psychological Association (APA),

Division 8, Society for Personality and Social Psychology
Division 12, Society of Clinical Psychology
Division 29, Psychotherapy
Division 35, Society for the Psychology of Women
Division 41, American Psychology-Law Society
Division 42, Psychologists in Independent Practice
Division 56, Trauma Psychology

Association for Women in Psychology (AWP)
Eye Movement Desensitization and Reprocessing International Association (EMDRIA)
International Society for the Study of Trauma and Dissociation (ISSTD)
International Society for Traumatic Stress Studies (ISTSS)
New England Society for the Treatment of Trauma and Dissociation (NESTTD)
Rhode Island Psychological Association (RIPA)
Licensure
Licensed in the State of RI, 1997
Licensed in the State of NY, 2012