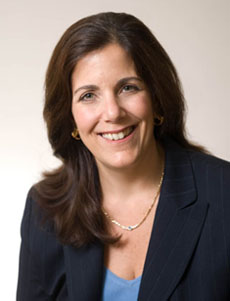 Dr. Lisa Rocchio
Psychotherapy
Lisa M. Rocchio, Ph.D. & Associates, Inc. is an inter-disciplinary mental-health practice providing evidence-based psychotherapy to adults, children, couples and families. Since 1997, Dr. Lisa Rocchio and a dedicated staff of experienced, licensed clinicians have offered professional outpatient mental health services to help clients improve their quality of life, health, relationships and interpersonal skills. Clinicians work collaboratively with clients to develop personalized strategies and solutions uniquely suited to their individual needs. They balance an active, issue-resolving approach with an emphasis on the societal and familial context of a person's distress.
How We Can Help
Our licensed clinicians can assist people with a variety of issues including:
Psychological Trauma
Complex Trauma and Dissociation
Posttraumatic Stress Disorder (PTSD)
Grief and Loss
Anxiety and Stress
Depression
Substance Use Disorders
Relationship Difficulties, Separation and Divorce Adjustment
Coping with Chronic Illness, Physical Injury, or Disability
Concerns Related to Sexual Orientation and Gender Identity
Work-Related Difficulties
Eating Disorders and Body Image Dissatisfaction
Parenting, Family, and School Issues
Life Transitions
Women's Mental Health
Forensic Practice
Dr. Rocchio is available to provide legal consultation and expert witness services to attorneys around mental health issues in general or those specifically relating to traumatic stress and dissociation, intimate partner violence, rape and sexual assault, victimization, discrimination, and harassment. The focus may be generic (e.g., typically expected effects of sexual harassment or victimization) and/or specific (e.g., the particular dynamics relevant in a given legal case). She has conducted forensic evaluations of plaintiffs in civil litigation and of defendants in criminal matters, and consults in matters of both criminal defense and prosecution.
The majority of Dr. Rocchio's involvement in forensic practice stems from cases where some form of trauma, abuse, or violence has a direct bearing on the criminal charges or civil litigation at hand. However, Dr. Rocchio has also provided attorney consultation in order to assist the attorney with understanding the mental status of the defendant at the time of the alleged offense.